EAST experiment

contact number
0551-65593163

EAST Data and Information System
1. Architecture
EAST Data and Information System provides all the EAST systems the following functions including network communication, data storage, data service, integrated display and user management to meet the requirements of EAST continuous operation. The system architecture is shown in the following figure.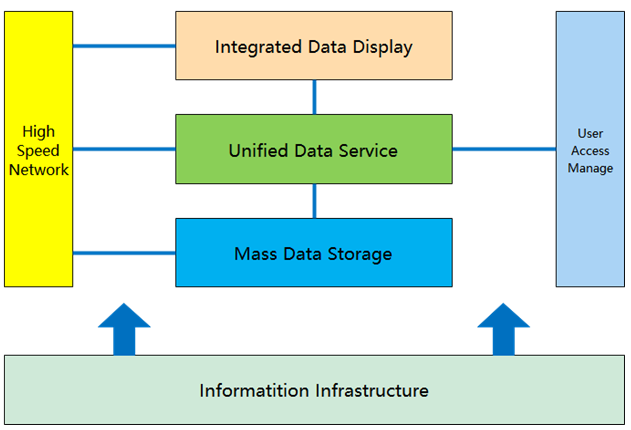 Figure 1. The diagram of EAST data and information system
2. Function
The system primary functions are listed below:
User access management function provides user account and unified access point including:

User account management;
Access privilege control;
Unified authentication.

High Speed Network function provides high speed and security network communication for EAST experiment.

Dual core virtualization and redundant link architecture are adopted to realize high-speed data forwarding, load balancing and flow control, and single point of failure can be eliminated to ensure high performance and reliability of the network;
The experimental network is divided into control network, acquisition network, management network and other VLANs by using virtual LAN technology to achieve effective isolation between different networks, and achieve secure mutual access between VLANs through the access control strategy of firewall to reduce virus attacks and improve network security;
It has rich network monitoring and management functions, such as IMC network security management, CACTI network monitoring, ZABBIX server monitoring, IPAM network address management, etc.

Mass Data Storage function provides stable data storage including:

MDSplus integrated data storage;
Dedicated diagnostic data storage;
Camera and video data storage;
PCS plasma control data storage;
EFIT simulation data storage;
Engineering monitoring data storage;
Analysis data storage;
Backup data storage;

Unified Data Service function provides full and efficient experiment data services including:

Gate Cluster: user remote login;
CS Cluster: experiment data calculation;
WebScope: experiment data browser;
LogBook: experiment log system;
EngData: engineering data access;
EASTVOD: camera and video data access;
VEAST: virtual EAST data access.

Integrated Data Display function provides real-time display platform for each system in EAST experiment.

It Includes plasma configuration real-time display, visible light video, infrared video, safety interlock, NBI, polar field power supply, water cooling, Thomson scattering and engineering experiment data display.
By watching the plasma real-time configuration display, visible light and infrared video system, EAST researchers can obtain the shot number, discharge duration, longitudinal field current and observe the configuration change.
In the EAST experiment, the operator intuitively grasps the state of each system through safety interlock, engineering experiment data and diagnostic data, so as to guide the experiment.

Information Infrastructure function includes the following 4 computer rooms:

EAST Core Data Center is to provide space for EAST network, data storage and data service system;
EAST Data Acquisition Computer Room is to provide space for EAST control and data acquisition system;
EAST Central Control Computer Room is to provide space for EAST operation and integrated display system;
EAST HPC Computer Room is to provide space for EAST high performance computing and backup data storage system.
3. Modification
In 2021 spring, 4 new network nodes are deployed at the southwest, northwest, southeast, northeast diagnostic platform of EAST Experiment Hall.
4. Location
The system is located at the following place: EAST Core Data Center, EAST Data Acquisition Computer Room, EAST Central Control Computer Room, EAST HPC Computer Room, EAST Control Hall, EAST Experimental Hall and other related area.
5. Specification
The main specifications are listed below:
Total user number > 1000;
Core network bandwidth: 40Gbps, access bandwidth: 10Gbps;
Total storage capacity: 3000TB, max data access bandwidth: 10GBytes/s;
7x24 hour stable data service;
Large LED display: 29.9m x 4.3m 1.9mm, LCD display: 48 x 55 inch;
Data center: 500 square meters, cubicles: 100.